Mastic Starter Bundle
Regular price
$129.97 USD
Sale price
$79.99 USD
Unit price
per
Sale
Sold out
Order The Mastic Starter Bundle & Get 10% OFF!
(+ FREE SHIPPING and JAWLINE MASTERY GUIDE)
1x Classic Pack
1x Mouthwash
1x Toothpaste
 1x Jawline Mastery Guide
$129.97 worth of value for $79.99 - save $50 with the Mastic Starter Bundle
Sublime "God's" Benefits
The Gum Of Gods you will get you superhuman benefits. Our gum develops & tones face muscles, opens sinuses and airways, boosts skin health and prevents wrinkles, strengthens immunity with antioxidants, improves gut health and much more. The benefits are endless!
Share
Benefits

Classic Pack Benefits:

- Tones Face Muscles

- Improves Dental Hygiene

- Better Gut Health

- Strengthens Immunity

- Opens Sinuses and Airways

- Prevents Skin Wrinkles
Taste

Our gum has an incredible unique taste, that can be described as pine, eucalyptus, or even cedar. Not only does it give you the perfect fresh breath, but it kills bacteria and prevents cavities as well.
Servings

Classic Packs:

Single Pack: 25 Grams of gum. Lasts roughly 30 days.

Double Pack: 50 Grams of gum. Lasts roughly 60 days.

Triple Pack: 75 Grams of gum. Lasts roughly 90 days.
How to use

Choose a few tears to form a piece of gum based on desired chewing difficulty. Start chewing. Drink water to reduce stickiness and increase consistency for optimal chewing.
Ingredients

Our mastic gum is a 100% natural product, and has no added ingredients. It naturally contains alpha-mastihoretin, β-mastihoretin, essential oil, tannins, mastichin and mastic acid, unique terpenes such as α-pinene, β-mycene, β-karyophyllene, limonene and polyphenols.
Shipping

Shipping is 3-5 days in the United States.

2-3 Weeks Internationally.

You will be sent a confirmation email with your tracking number.
Return & Refund Policy

In some circumstances you may be eligible for a refund or product exchange. Contact our 24/7 support team for help if your package has any issues. We are happy to help.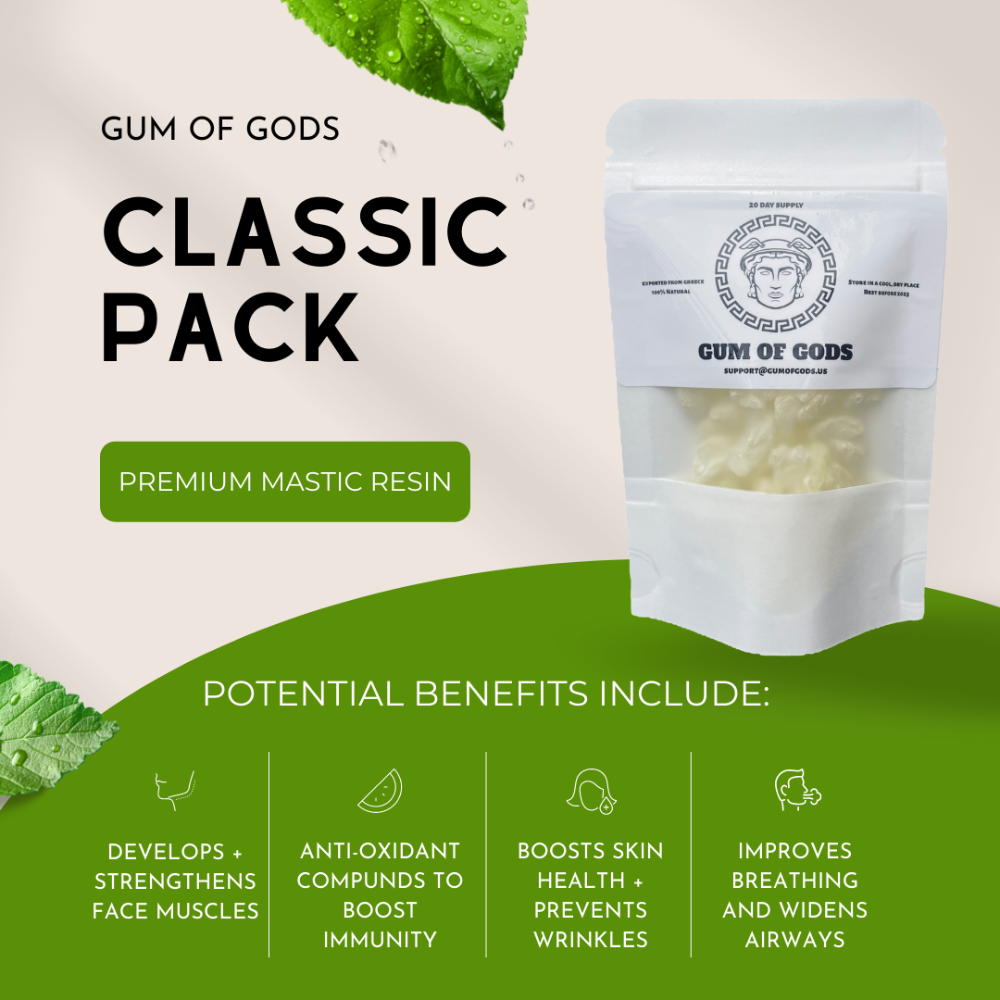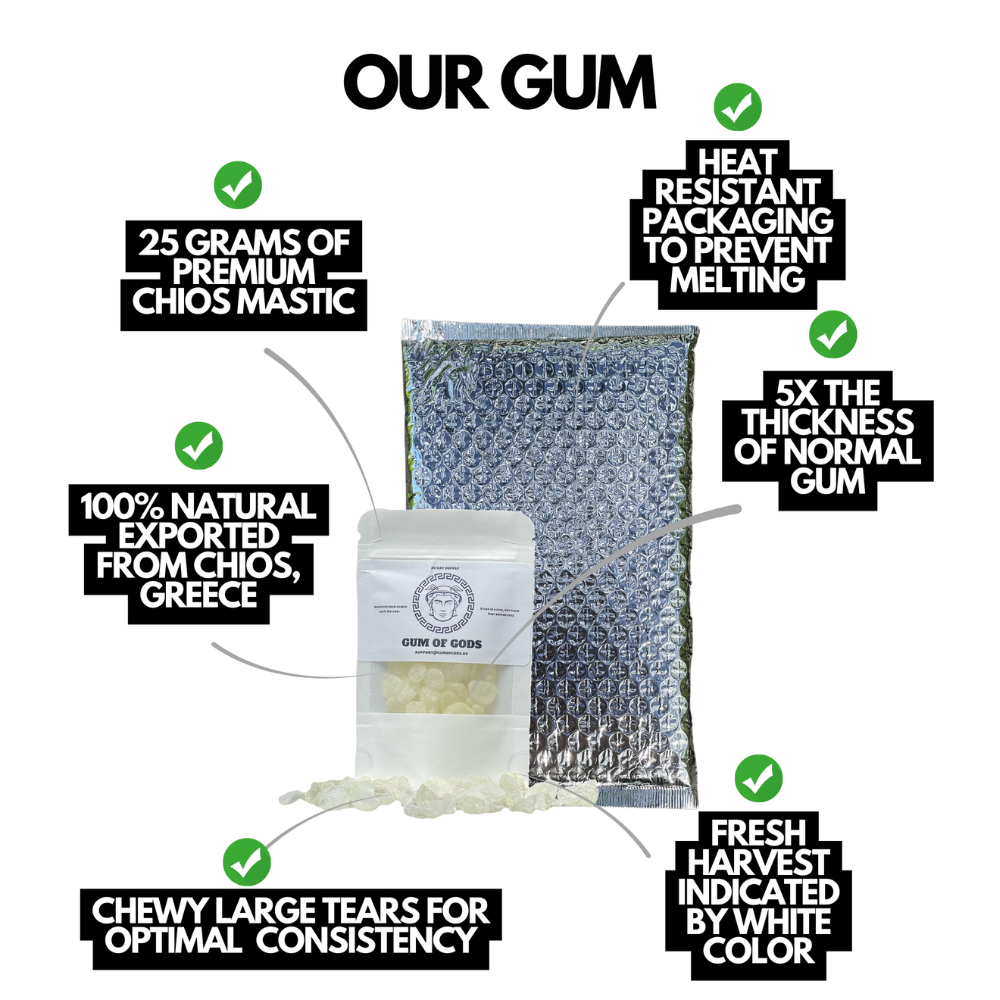 EVERYONE LOVES OUR GUM
RATED 4.9/5 STARS FROM OVER 10,000 HAPPY CUSTOMERS.